His Favourite (Everchanging) Colour!
His Favourite (Everchanging) Colour!
Raised the same way, but yet so different…
During her early years, her favourite colour was green. Maybe it's because some of our walls were green and we had lots of home decoration in that colour. And I dressed her in neutral colours and a pink or red once in a while. A few years ago, she declared that her favourite colours were pink and purple and they've remained since then. Sigh. There are just some things that can't be changed. Why must little girls like pink?!
When he was very little (I mean when he was a wee babe, because he's still very little now), he decided (yes, decided, no one could change his mind), that HIS favourite colour was PINK?!?!

He ursuped his sister's pink hat and wore it everywhere he went, including at home….
One fine day, he announced that his favourite colour was "rainbow". So he started the era of putting as many different colours possible in every of his art pieces.

A 🌈 coloured "Yang Yang De Yi".

His ultra colourful house.
Then came…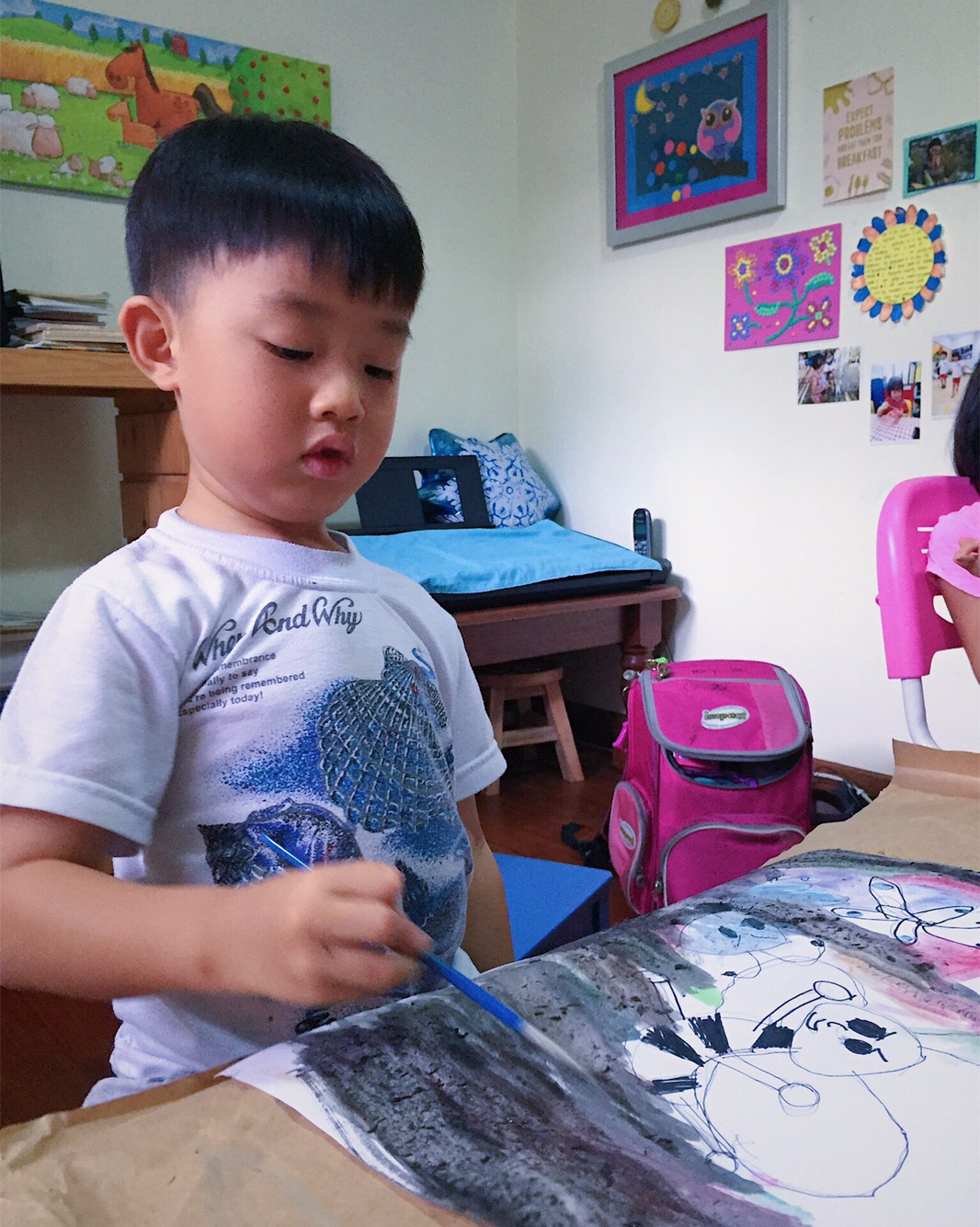 The Black Age…. he coloured his drawing in various colours, then painted over the colours in BLACK!! 🤦🏻‍♀️
He insisted that black was THE colour and wanted to be dressed in black clothes!! All his paintings were in black! Don't ask me why a 4 year old would choose black as his favourite colour…
Until yesterday.
小小宝贝 : Mommy, I love orange!
Me : Eh, isn't black your current favourite colour??
小小宝贝 : No! It's ORANGE! Mommy, do you know why I love orange?
Me : ??
小小宝贝 : Your favourite colour is red! So mine is orange. Because that's the closest colour to red!! BECAUSE WE ARE CLOSE!! Right, Mommy???
Awww…. *melting* 😍😍